Growlers Now Available for Online Ordering!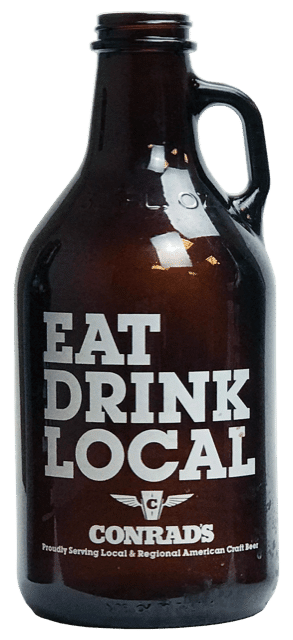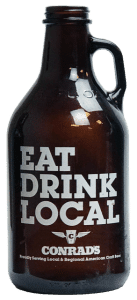 We, at CONRAD'S Restaurant & Alehouse, are extremely excited to bring Growlers to our curbside offerings! These Growlers will be 32 oz and can come filled with any draft pour from our 42 TAPS. So how does this work!?
When placing your first Growler order, there will be a $5 deposit per Growler. Upon your next order, you will need to bring in your old Growler and we will supply a new, clean, and freshly filled Growler for you to take back with you. If the Growler is not returned, another $5 deposit will be made for a new Growler.
For pricing and offerings, you will be able to check out the current and updated menu on Untappd, as well as here on our website. For any questions on beer, please feel free to call us at 816-407-1717 and speak with a staff member. We would love to guide you to your most enjoyable way to quarantine and chill! Cheers and thanks for your support.
CONRAD'S Private
Events and Banquets
Happy Hour
Every Day 3 PM to 6 PM
HOURS OF OPERATION

Monday – Thursday: 11:00 am – 10:00 pm
Friday – Saturday: 11:00 am – 11:00 pm
Sunday: Closed

KITCHEN HOURS
Monday – Thursday: 11:00 am – 9:00 pm
Friday – Saturday: 11:00 am – 10:00 pm
Sunday: Closed

OBLIGATORY LEGAL DRIBBLE
Home : Jobs : Contact : Terms of Use
Disclaimer : Privacy Policy
CONRAD'S Restaurant & Alehouse
210 North State Route 291
Liberty, MO 64068
T: (816) 407-1717
E: info@conrads816.com
#EatDrinkLocal #SupportLocal #ThinkLocal816 #Conrads816