Benefitting Johnny Gregory and Kevin Uhlmann in their fight against Cancer
CONRAD'S Restaurant & Alehouse is exceptionally proud to be participating in the Liberty Old School Rock and Jock Weekend Benefit, taking place November 4th and 5th, 2017. This two-day benefit event will help to provide much-needed immediate financial relief for the families of two hometown Liberty boys who are currently battling colorectal cancer: Johnny Gregory and Kevin Uhlmann.
Both Johnny and Kevin were born and raised in Liberty, Missouri, and attended Liberty Public Schools from elementary through high school. They both participated in athletics, including football, basketball, baseball, and track. They shared a passion for heavy metal 80s music and attended countless concerts, amassing an impressive collection of black tour t-shirts between them. And true to the era and the lifestyle, both Johnny and Kevin rocked totally rad permed mullets…but only in the back.

All proceeds from this incredible two-day benefit will be split evenly 50/50 between the two families. The CONRAD'S staff and management is in full support of Johnny and Kevin and hopes that as many fellow Liberty and Northland residents as possible will come provide hope, encouragement, and love to our hometown friends.
About Johnny Gregory
After graduating from Liberty High School, Johnny went off to college part-time at Mizzou, where he received a 4.0 in partying. After his stint in Columbia, he returned to Liberty and worked for Ford at the Claycomo plant. Never one to give up on his dream of owning his own bar and restaurant, Johnny relocated to Chicago and worked for Planet Hollywood, while soaking in everything he could about how to manage and run such an establishment.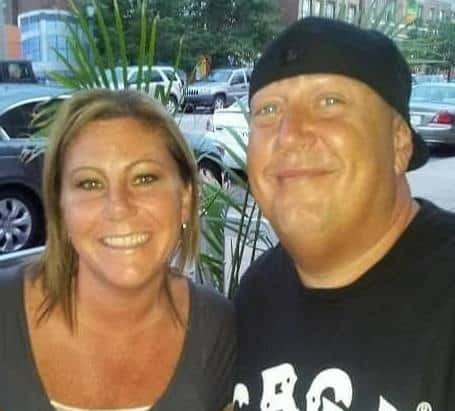 He decided to spread his wings once again and moved to Springfield, Missouri, where he was close to his family and began to really make a name for himself as a business owner and music promoter. At the height of his entrepreneurship, Johnny owned three adjoining bars in downtown Springfield; The High Life Martini Lounge, The Outland, and The Attic.
Johnny still loved his metal, and also hosted and promoted regional and national acts not only at his venues but at venues around the Midwest, including Brett Michaels from Poison. While on this wild ride he luckily met and married his beautiful wife Malissa.
Johnny and Malissa currently reside in Springfield with their two 80+lb Boxers, Enzo and Gertie. Johnny has been unable to work for more than two years as he has been battling cancer. The first round of chemo was successful to the point where it shrank the tumors and he was able to surgery on his liver and colon. Unfortunately, the cancer returned, and he's on his second round of chemo. The good news is that thus far it's working and the tumors are shrinking again, but the bad news is that his medical costs are now in excess of $3.5 million and climbing. You can donate directly to The Johnny Fund on Gofundme.
About Kevin Uhlmann
Kevin was the true definition of the all-around athlete while at Liberty High School. He lettered in four sports; football, basketball, baseball, and track & field. After graduating he decided to stay close to home, attending the respected and historic William Jewell College in Liberty, where he received his degree in communications. While in college Kevin also married his long-time high school sweetheart Denise Sales.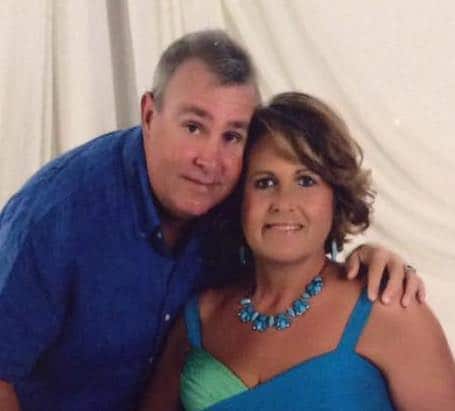 Kevin and Denise remained in Liberty, where they raised three sons, Josh, Taylor, and Jordan, all now grown. They also have a new daughter-in-law Nichele, who Jordan married just this past August.
Sports has been a life-long endeavor and love for Kevin, being involved in Liberty Athletics for more than two decades. He coached all of his boy's teams, and has been an umpire, a referee, and worked the chains on the sidelines of Liberty High School football games for years; as recently as August 25th
Diagnosed with colorectal cancer in March of 2017, Kevin endured months of difficult chemo and radiation. Denise became his full-time caregiver, leaving her position of 19 years at LPS. Kevin worked at Western First Aide & Safety right up to the date of his surgery in September, when doctors spent 8 hours removing portions of his liver and colon where the tumors were located. As of September 28th, Kevin was still recovering at St. Luke's Hospital. You can donate directly to Kevin Uhlmann's Cancer Treatment on Gofundme.
The Liberty Old School Rock and Jock Weekend Benefit – Event Schedule
Event #1 – 5K Walk / Run
When: Saturday, November 4th @ 9:00am (check-in); 10:00am (race start time)
Where: The Liberty High School Football Stadium/Track
What: This is a family-friendly event that will be very relaxed and casual; it's not really about running the race but an opportunity for friends and family to gather, having fun, enjoying being outside in the fresh air, and celebrating our friendships while getting a little bit of exercise all to show love and support to Johnny and Kevin
Theme: Everything 80's; all throughout the event we'll be rocking out with classic 80's tunes!
What to Wear: Concert T-shirts, Bandanas, Parachute Pants, Big Hair, Mall Bangs, Hairspray, Mullet Wigs, Polo's, IZOD's, Turned up collars, Topsiders with no socks, Plaid and Neon Shirts and Shorts
Prizes: Best costume, door prizes
Donation: $25 per attendee
Event #2 – Tailgate Watch Party & Silent Auction
When: Sunday, November 5th @ 2:30pm (Chiefs @ Cowboys kick off @ 3:15pm)
Where: CONRAD'S; Liberty, Mo.
Food: Tailgate Style – BBQ Pork, Beans, Slaw and other Apps
Donation: $50 per attendee
Silent Auction Items:
Liquor & Beer Merchandise
Area Businesses Donations
Concert/Entertainment Event Tickets
Chiefs/Royals/Sporting tickets
Sports Memorabilia
Johnny Art
Tailgate Watch Party Fundraising Activities:
50/50 Raffle
Football Squares Scoring Game

Winners announced at the end of each quarter

Donation station

A dedicated location will be available with a Laptop where attendees can directly donate via credit/debit card directly to either Johnny or Kevin's GoFundMe page(s)
A secure lockbox will be available where attendees can directly donate cash
Door Prizes & Raffle Items:
Winners will be selected throughout the game based on a raffle ticket provided upon entry

Examples:
El Buho Mezcal Swag (donated from Johnny's company)
Area business gift cards
Event #3 – Liberty Old School Rock and Jock Benefit T-Shirts
Exclusive Rock & Jock T-Shirts will be available for online purchase ahead of the weekend benefit allowing those who can't attend or out-of-town friends/family to support Johnny and Kevin. Click here to buy yours online now. 
A limited number of T-Shirts will be on hand at the 5K and tailgate watch party and available for purchase
https://www.conrads816.com/wp-content/uploads/2017/09/EventBrite_ORJWB.jpeg
320
640
webmaster
https://www.conrads816.com/wp-content/uploads/2017/05/CONRADS_EatDrinkLocal_340x-300x138.png
webmaster
2017-09-26 16:18:30
2018-11-02 10:09:07
Liberty Old School Rock and Jock Weekend Benefit
CONRAD'S Liberty Announces Friday Night Bites


An Internal Memo at CONRAD'S in Liberty